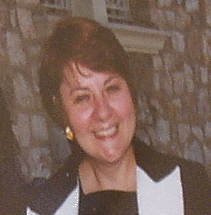 After arrival I made contact with Sofia and she told me a Mr Murat (a Turkish friend of hers) would come and help me find her office in Athens.
Murat told me to take the airport bus to Syntagma Square and he would be awaiting me in front of Mc Donalds; after some complications and telephone-calls (because I left the bus at an earlier square where also a Mc Donalds was situated), Murat found me and we traveled together by taxi to Mrs Sofia's office in the middle of 'old' Athens close to Omonia Square.


The office of Sofia is in a very colourful neigbourhoudm a district where alle the foreigners live; the streets are filled with pakistani, kurdish people and chinees, most of them men.
Nice but strang smells from indian spices come from all sorts of shops and restaurants.
Garbage everywhere, fish sold from the trunc of an old car and road-maintenance everywhere.
After our first talk in which we descided that the official part with notary authorisations a.s.o. had to wait until tomorrow, Sofia left for other business and Murat accompanied me to PATISSIA Hotel a cheap but proper hotel at some distance from Omonia Square, because the hotels near Omonia are very expensive or simple. We said to have dinner together that night but Sofia was bacj too late, the following day I understood she had been busy looking after the 39 stowed-away people from our boat, that where dropped somewhere in a building in Lavrio.


So I walked through Athens in the vicinity of OMONIA Square and got to know a little bit how different Greek people behave; on the streets they keep bumping into you (I am not used to that in Turkey) and everything is written in Greek; you want to go to Syntagma square? then you must know the Greek alphabet or you cannot read the signs on the busses. What a modern man ATATÜRK was in 1923 when he descided to change the Arabic alphabet of the Turkish language.


Monday the 15th started again with waiting for Sofia and Murat offered me coffee in the cafe at the corner of Elefteria Park.